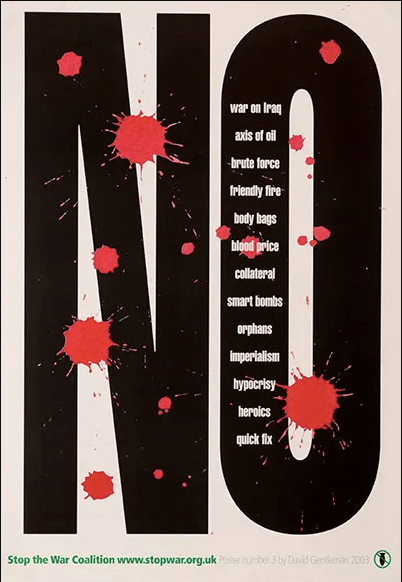 David Gentleman design A2 'NO' Poster
Brought back for our 20th anniversary we have a very limited run of this iconic poster. Featuring the recurring blood splat NO design famously created by David Gentleman for our placards for the 15th February 2003 demonstration against the Iraq War.
This is an A2 size poster.