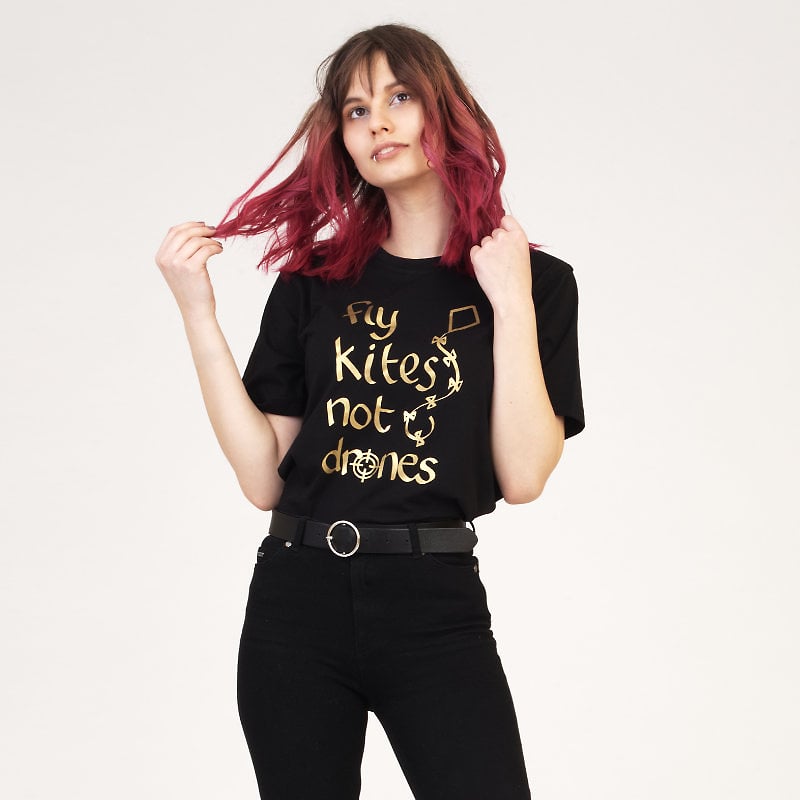 Fly Kites Not Drones T-Shirt *last few remaining*
*Last few remaining* These T-Shirts are now out of print and will never be made again! Grab one now while you still can!
Made from Fair Trade cotton. They are gold on black (new design includes cross-hairs on the O in "drones" to clarify that it's about armed drones).